How We Curate Your Cannabis Catering Experience
As prohibition is steadily lifted across the nation and celebrities making their mark by creating their own luxury brands, cannabis has entered the mainstream. There are more ways to enjoy cannabis than ever before. And now, you can have cannabis catered at any party. Cannabis catering is a fun and unique way to elevate any occasion all year long. We're going to break down how we curate the perfect experience for users of all levels.
What is the Event for?
To begin, we want to know what kind of event are you hosting. Are you throwing a birthday party? Getting married? A corporate event for employees? We cater all types of private events. Knowing what the event is for and guest list helps us to set the appropriate vibe and gives us direction on what services are best suited for the occasion. What about the venue? Does the venue allow smoking and is it indoors or outdoors? Setting the scene is the first step to building an experience that cater's to everyone's comfort level.
Building the Menu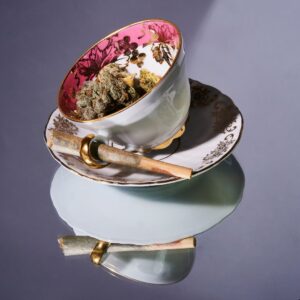 Once we know the occasion, location and guest list we can begin the fun part. Building that perfect menu. With three different cannabis bars to choose from we offer a number of options to help set the mood. A rolling table to experience the flavors from high quality varietals with a flower bar is classic for the connoisseur. Beverage bars are a refreshing alternative to alcohol and eliminate the concern over odor and smoke vapor while signature desserts from our edibles bars are a delicious compliment for a high tea or wedding reception. We always take dietary restrictions and allergies into consideration in curating every experience. All menus are customizable and tailored to your event. See some of our options to get you inspired here.
Curated Products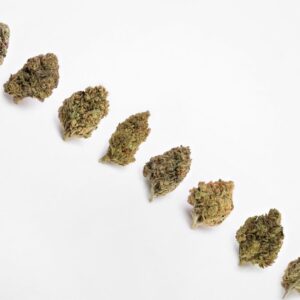 Choosing the type and strain is the final element to round out the perfect menu. Whether it's an energetic boost to dance the night away from a vibrant sativa or a mellow and socially uplifting high from a hybrid, choosing the right strain helps create the right vibe. Integrating CBD options are ideal for guests who are new or have less experience with cannabis. Most importantly, we want everyone to enjoy safely. Our menus are curated with low dose THC per serving to ensure everyone enjoys at their comfort level.
Feeling inspired to host a cannabis party? Contact us for more information on how Doja Fields can cater your next party or gathering and make it a high to remember.